Flatbushgambler
FooGuru, member since October 27, 2009

11,321,554 StarPoints
653 friends

Buy FooDollars for Flatbushgambler as a gift!

9,897 forum posts
My FooPets
1,605 Fotos
About me
THINK before you breed:
The moral fiber of a nation can be judged by its treatment of animals. – Mahatma Gandhi
A WORD ABOUT FRIENDS: Star color doesn't matter to me, but If you are not
showing in the care history of your pets on a regular basis, or have had a pet
returned to the shelter, I will not accept your friend request. I prefer to have
friends with an active interest in their pets.
The Halloween picture was done by my good friend, Angel-Haven-I Love this!

The lettering on my profile picture looks great! It was done by SapphiraTigress. :)
From FooKayla – thank u!

From Littlest Arrie – very cool – thank you!!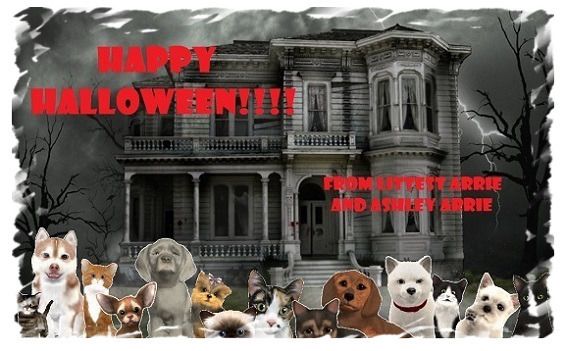 FRIENDS AND FOSTER PETS TO CHECK ON:
REGULAR:
Darda – Widget – http://www.foopets.com/widget?pet_id=6204944
Amigo – Widget – http://www.foopets.com/widget?pet_id=7301363
(Have to keep refreshing – once you pet them, the toys/food goes away)
Paco
Paquita
Crystal
Koda
Meiko
Annie
Lexi
Pablo
Iyah
Sugar
Texy
Milu
Tickles
Ally
Rascal
Trooper
Marissa
TaylorChi
LittleAnn
OldDan
FatMan
Yankee
Rose
Taylor
Esperenza
Hennessey
Rudy
Chico
Dexter
Dexter2
Gidget
JuanitaMariasSonScamp
BeautysSonGarrett
HannasBrotherDoug
HazelsSonPoppy
Alfred
Annie
Husky1
Husky2
Husky3
Husky4
Nicole
Oscar
Donna
Carla
Charlie
Eric
"Bois Family"http://www.foopets.com/member/18647891
"Rollys Previous Family"http://www.foopets.com/member/17767201
USE MOBILE:
Adios – http://www.foopets.com/play/11537707 Lola201 – http://www.foopets.com/play/10401025
Proud Papa and Anna Rosa's daughter LuLu – http://www.foopets.com/play/11244580
Venus Mother, Kira http://www.foopets.com/play/3826898
LITTLE PETS AT THE MERCY OF FOOSAM TO CHECK:
http://www.foopets.com/widget?pet_id=7301363
Amigo – http://www.foopets.com/pet/7301363
Darda – http://www.foopets.com/pet/6204944
The lovely photos below were done by FooMember the-me-named-tory! :)

The great collage below was done by kelly4444:

My Little Foos (These great pictures were done by 0420Bekka):

Mobile – http://m.foopets.com
MEMBER LINKS
Flatbushgambler – http://www.foopets.com/member/18008048
CosmicVoyager – http://www.foopets.com/member/20898077
Demarkov – http://www.foopets.com/member/20204705
Nochedeviajero – http://www.foopets.com/member/23552509
NessunDorma – http://www.foopets.com/member/25115176
Mamacat24000 – http://www.foopets.com/member/25090907
DolceSuono – http://www.foopets.com/member/25126237
GiasoneCavalli – http://www.foopets.com/member/25138142
Chiraz1300 – http://www.foopets.com/member/25151118
FantasieImpromptu – http://www.foopets.com/member/25147586
Avion1300 – http://www.foopets.com/member/25183375
nightflier1300 – http://www.foopets.com/member/25192629
CieloDeLasEstrellas – http://www.foopets.com/member/25195812
Patron23500 – http://www.foopets.com/member/25199068
AvilitaMarisa – http://www.foopets.com/member/25781347
Flatbushgambler is ready to breed
with 5 litter licenses