Lepp-Lass
FooMystic, member since January 12, 2010

2,905,727 StarPoints
396 friends

Buy FooDollars for Lepp-Lass as a gift!

4,654 forum posts
My FooPets
990 Fotos
About me
http://www.foopets.com/forums


WELCOME
TO RK Pets!
(Riverside Kennel Pets)

Quality Purebred Breeding!


Next Flea Treatment: September 1st, 2015
Players, if you wish to request friendship, please note I am an ADULT woman with four grand kids ages 5 down to 4 months! I am not a child!! This is me…adult…old Foo lol.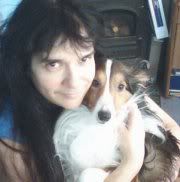 This was made for me by my good friend Luna-Frost!! :)



This was made for me by my good friend A3R0!! :)

Proud Member of the PPRC!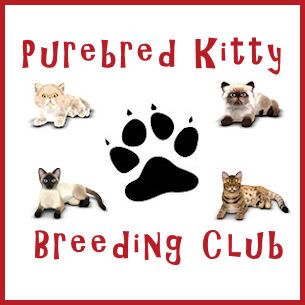 Logo Created by Charlee-C. All Rights Reserved.


Hi, my name is Elaine, but I am mostly known as Lainie, PokeyLepp or LeppLass (sometimes with 61 or 1961 after!)

I've been a FooPets member since January 2010. I love my pets both real and Foo! :D


Most people who know me know that I am a very friendly and nice person, but I've been burned in the past, so I tread with caution!! If you are nice to me, you can definitely expect the same in return!


I live in Everett, Washington in a small section called Riverside, hence the name for my kennel!!


Now for the FUN rules!! ;)


RK BREEDING


I am very passionate about breeding PUREBRED pets! NOT that I do not like mixed breeds…I've had mixed breeds for REAL pets, and they are very sweet creatures…however, here on FooPets, I am dedicated to breeding ONLY HIGH STATS PUREBREDS!!


If you wish to contact me about breeding, you MUST be just as serious about PUREBRED breeding!! It saddens me to see 5/5 purebred rare pets bred with just any breed! The litters are VERY HARD to find homes for!! It's even hard finding homes for PUREBREDS!! Let's try to give the litters as much chance at a good home as possible!!!


Breeding Requests


Must have PUREBRED of SAME breed
Must have same generation of breed
Must be a HIGH 4/5 or 5/5!!
Must be a RESPONSIBLE pet owner, with GREAT care history!!! NO EXCEPTIONS!!!


RK PET ADOPTIONS


If you wish to adopt one of my pets, they MUST have "4-Sale" after their names, otherwise they are NOT for sale! Does anyone actually read profiles?? I keep getting messages begging for pets that clearly do not have a "4-Sale" after their names!!! People, please READ my profile before asking me anything!!!!


Do NOT ask to buy ANY of my pets for Foo Gems!! If you are a RESPONSIBLE pet owner, I will CONSIDER lowering the FD to accommodate, but this is a case by case basis!


Conditions to adopting one of my pets:


GOOD and CONSISTENT pet care history – a MUST!!!
Must NOT re-sell pet for higher amount…that's just WRONG!!!
If you find you can no longer care for the pet, you may find the pet a new home, but not for a higher amount than what you purchased from me!!
MUST have required FD for pet listed. Must NOT ask to purchase pet for FG!!!
Lepp-Lass is ready to breed
with 10 litter licenses