PaMPEReD-PeTs
FooGuru, member since June 27, 2010

9,178,949 StarPoints
65 friends

Buy FooDollars for PaMPEReD-PeTs as a gift!

912 forum posts
My FooPets
771 Fotos
About me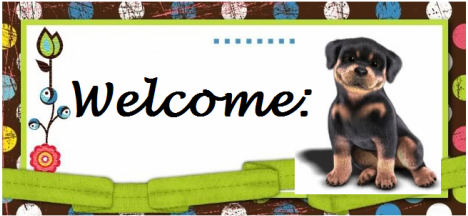 I joined FooPets because at the time we aren't allowed to have pets where I live. Owning these pixel pets was the closest I was going to get to having a real pet! However since then they have changed the rules and I did get a Orange Tabby named Kiwi.
I spend a lot of time here with my pets and I have grown quite attached to them. Actually, I have fallen in love with each and every one of my precious babies. Once I have adopted a pet, I WILL NOT sell it, so please don't ask!!*
You may visit my "main" account at Lady-Pokey where you can read a little about me, or you can visit any one of my other accounts listed below!
Please feel free to visit any time! :)
I breed mainly high stat pets but have recently started to breed 0/5 stat pets as well. I WILL NOT cross breed under any circumstances! If you have a purebred high stat pet and would like to breed with one of my pets, please message me so we can discuss. I will not accept random breeding requests.




The Track of the sun
across the Sky
leaves its shining message,
Illuminating,
Strengthening,
Warming,
us who are here,
showing us we are not alone,
we are yet ALIVE!
And this fire……
Our fire…..
Shall not die
To My Grown-Up Son
My Hands were busy through the day;
I didn't have much time to play
The little games you asked me to.
I didn't have much time for you.
I'd Wash your clothes, I'd sew and cook,
But when you'd bring your picture book
And ask me please to share your fun
I'd say: "A little later, son."
I'd tuck you in all safe at night
and hear your prayers, turn out the lights,
Then tip toe softly to the door…
I wish I'd stayed a minute more.
For life is short, the years rush past…
A little boy grows up so fast.
No longer is he at your side
His precious secrets to confide.
The picture books are put away,
There are no longer games to play,
No good-night kiss,
No prayers to hear…
That all belongs to yesteryear
My hands, once busy, now are still,
The days are long and hard to fill,
I wish I could go back and do
The little things you asked me to.
Alice E. Chase – 1975