beauxbatons
FooMaster, member since November 20, 2014

314,048 StarPoints
47 friends

Buy FooDollars for beauxbatons as a gift!

4,345 forum posts
My FooPets
1,021 Fotos
About me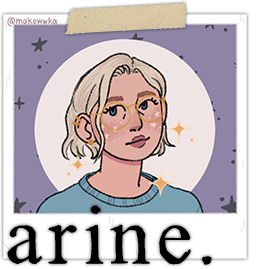 ➺ discord: arine!#5715
➺ she/her/hers
➺ twenty
➺ bisexual
➺ slytherin
hi! nice to meet you. i'm arine (as you've gathered) and you're currently, for some odd reason, reading this profile. glad you could make it!
info. right right a bit about me, that's definitely the important part. i'm a junior (yikes) in college, i'm a classics major who won't shut up about it, i make graphics (which you've definitely already gathered), and i'm pretty much just your average player on here. i struggle with some mental health issues so i'm not always around a lot, but you can contact me on discord if you need to get a hold of me. i've got a 13 year old havanese named webster and my mom's allergic to animals that excessively shed so he's it!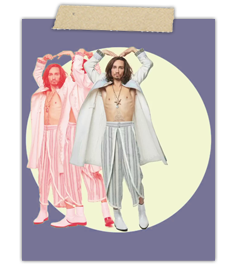 loml. the characters who i've fallen head over heels for are as follows: thor odinson [marvel], severus snape [harry potter], klaus hargreeves [the umbrella academy], jess mariano [gilmore girls], jules vaughn [euphoria], muriel [the arcana], mollymauk tealeaf [critical role], finnick odair [the hunger games], rachel amber [life is strange], and tyrion lannister [game of thrones]. honestly there's probably so many more— i've got a large list of characters who have my heart— but these are some of the main ones i enjoy. actually, a good portion of my pets are named after characters i like! these are just the ones that i would run away into the sunset with
favorites. i love music, and some of my favorite artists are alt-j, sufjan stevens, billie eilish, cosmo sheldrake, sea wolf, daughter, woodkid, and metric. recently i've gotten into gaming, pretty much exclusively solo-player games. skyrim, animal crossing, life is strange, and the sims 4 are my faves. i like thai food (green curry, man, green curry), japanese food, peruvian food, honestly just food in general. ice
cream is an easy way to get me to do you a favor. i love soft cuddly dogs (which is kinda reflected on here, i just like the fluffy breeds in general), soft cuddly blankets, any clothes that feel like a fuzzy blanket, etc. i love to drive and explore new places. i love meeting new people and getting into intellectual & banter-filled conversations. i love learning about classics and the golden ages that came before our time where we discovered the knowledge that's now commonplace. i love thrift shopping, or any shopping for that matter. i also love being on this site, even though it's complicated as removed by remsie for content because we don't know if anything will ever change. but that's okay bc we're all here and having a good time.
fandoms. wondering what i'm into? what i watch? here's an ever-changing, constantly evolving list: harry potter, the avengers/marvel, critical role campaign 2, the umbrella academy, the arcana, the witcher, game of thrones, westworld, the hunger games, gilmore girls, skyrim, true blood, the vampire diaries, the handmaids tale, life is strange, and euphoria.
friends. too many good people to list. but if you're curious about just some of the people on people on this site worth meeting, i recommend abbye, alisa, cat, cate, mely, tamika, and toy. check my friends list if you're looking for more people (:

dreams.
lost male black lab { severus }
lost male black mix { molly } | the search for 𝒎𝒐𝒍𝒍𝒚𝒎𝒂𝒖𝒌 𝒕𝒆𝒂𝒍𝒆𝒂𝒇, the ls black mix
lost female chocolate lab { eleanora }
lost male chocolate lab { muriel }
lost marley pair { tyrion & gemini }
lost male marley { finnick/cosimo }
male oddstat yellow lab { thor }
5 digit female chocolate lab { maeve }
switchie { cerulean }
desires.
lost poodle pair { webster & cornelia }
5 digit/lost female yorkie { lucy }
lost dalmatian pair { leon & sabina }
five digit/switch male marley { lysander }
lost male white cat { asra }
five digit/switch female marley { adelaide }
5 digit male black lab { geralt }
legacy lost female yellow lab trio { rache, jules, & abernathy }



old | overflow
tracking:
deese
archie
toulouse