Skandar
FooGuru, member since January 9, 2017

3,052,435 StarPoints
74 friends

Buy FooDollars for Skandar as a gift!

6,186 forum posts
My FooPets
2,790 Fotos
About me
My name is Skandar and I am a twenty year old college student. I'm studying sociology with a concentration in criminal justice. I work part time at a pet store and also have quite a few animals of my own. I have two dogs, a Great Dane named Margo and a Beagle/Blackmouth Cur named Stark. I also have five cats, a hamster, two axolotls, a ten gallon community fish tank, and a 110 gallon pond. I enjoy reading, writing, playing Pokémon and Minecraft, and watching TV or movies.
On FooPets, I'm currently on the hunt for an ex-MLPGSD to name after my boyfriend. On the side I also operate a small breeding kennel. I breed exclusively high stat (ultra/uber) purebred Great Danes. I can usually be found in the breeding forum or chit chat, occasionally trading if I'm in need of graphics. ♥️
My Goals:


Get My Guru Star


Own an Ex-MLPGSD


Own an Ex-MLPH – Kronos


Own a 5x Repeat Stat – Venn


Breed an Uber Great Dane (632+) – Phoenix
Find Me Elsewhere:
Side Account | Kennel Account
Tumblr: gladiatorgroupie | Instagram: margo.puppy | Discord: Abbye#9870
Helpful Links:
How To Find Stat Totals
My Old Fotos
Profile Picture [Made by Victoyria]
Search Thread | Est. 8/29/19
In Progress – Kennel Thread
Pet Profile Colors
---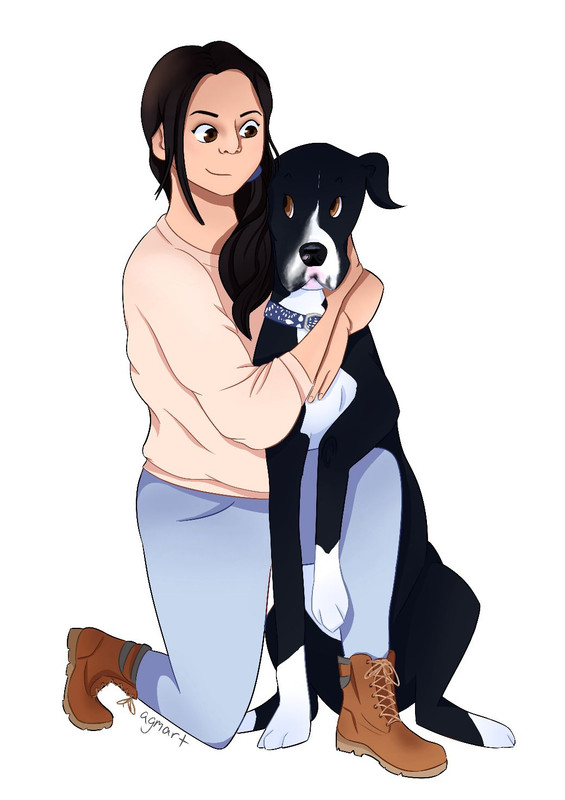 <- This profile picture was drawn by the very talented taako :D <3
Profile up-to-date as of May 22, 2020.
100 Day Bonding Badge – May 1, 2020
Desired pets: (LS) Golden Retriever, Chinese Crested, Black Labrador
Skandar is ready to breed
with 1 litter license