Davion 695
Send Tsila a breeding request
Davion 695 is a male German Shepherd born October 5, 2013 and last adopted July 13, 2015.
He is 6 years and 3 months old.
His mother is zofia, owned by uwu
, and his father is Prongs 728, owned by Leviosa
, and his 3 siblings can be viewed on his family page
Davion
Dance
DarcieLynn
Click the button to display the time.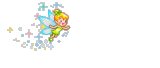 Alexia
Owned by Tsila