Buddy
Send rabski- a breeding request
Buddy is a male Miniature Pinscher born March 2, 2018 and last adopted January 21, 2020.
He is 2 years and 5 months old.
Personality Profile for Buddy
Intelligence
61

105

149
Obedience
41

85

138
Bravery
67

115

159
Agility
66

57

152
Endurance
75

134

168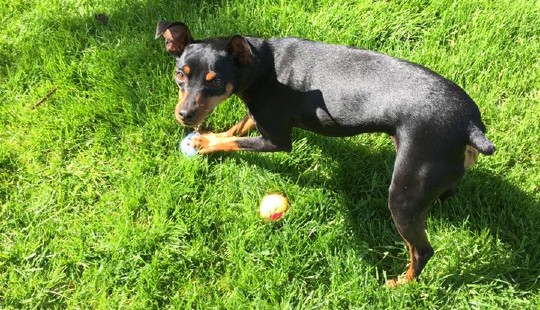 Previous Pet
|
Next Pet
-9 Miniature Pinscher | Rehoming
He is named after my great-aunts miniature pinscher "Buddy". He's small, but he's fierce. He use to be my cousins dog, but he didn't do so well around their newborn she they gave him to his mom. Buddy is a ball full of energy who just wants to play and get pets. Whenever I go over to my great-aunts house (which is rare because I live three hours away now) he's always by me and wants to play. Don't underestimate him, he's ferocious. When I saw him in Sandy and Western's Surprises of All Sizes Rehoming, I knew I had to apply for him because he would fit perfectly into my home. I'm so happy he's here and in his forever home.

Owned by rabski-