ella.
Send myc_ a breeding request
ella. is a female White Poodle Mix born July 25, 2019 and last adopted January 21, 2020.
She is 1 year old.
Personality Profile for ella.
Intelligence
71

115

157
Obedience
57

53

147
Bravery
29

91

123
Agility
41

81

129
Endurance
46

100

138
. ..
LS Poodle

.
⇺ Ru | Skellington ⇻
scene
❝Oh my stars!❞
I don't know where to begin. The person this girl is representing is truly the person I aspire to be and one of the few people that I will always try to make proud. Ella,

AKA

in real life, Aunt Kay, (her real name is Ella but she goes by Kay) is my god mother and has been my saving grace my entire life. She never had her own children and used to tell people god made my mom go through pregnancy with me just for her. (my mom is basically Aunt Kay's daughter at this point. but even my mom agrees that I became spoiled because of Aunt Kay lol). Her favorite saying that a lot of my friends have picked up on because its sweet and cute is "oh my stars", she is very religious and that is basically her way of saying "wtf" without cussing. She did not marry until she was in her early sixties and she waited for the perfect man, they are the definition of that overly sweet/cute older couple that goes on cruises every year for their anniversary and he opens

EVERY

door for her. I could go on and on for a long time about my Aunt Kay but this will have to do for now. She truly is my rolemodel and the person that I aspire to be everyday.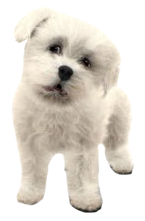 Ella was rehomed to me here by Sandy and Western. She is a 3/5, 440/694, 63.4%, lost by three in Obedience. She is unbred and will naturally age. This sweet girl holds a special place in my heart and will forever be cherished. I cannot thank Western and Sandy enough for allowing me to bring her into my home. Another desire accomplished.
Owned by myc_