Rikku
Rikku is a spayed female Husky born May 3, 2008 and last adopted July 8, 2020.
She is 12 years and 3 months old.
Personality Profile for Rikku
Intelligence
36

83

144
Obedience
34

97

132
Bravery
41

91

148
Agility
52

88

149
Endurance
67

74

180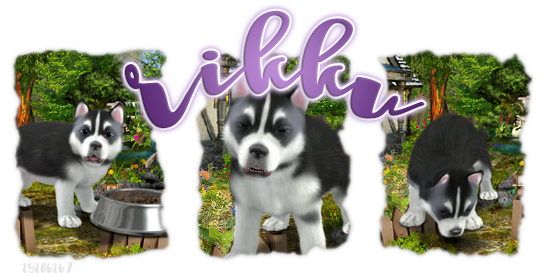 Rikku → Female Ex-Legacy Pokey Husky; Almost Lost
Meet Rikku! The name Rikku is a unisex Japanese name meaning "land". I enjoy the name and I thought it was fitting. Rikku is a very grounded Husky; she's very calm and content (most of the time).
I've been watching like an Eagle hoping a ex-mlpgsd would pop up and I'd throw whatever offer I had out there for you in hipes you wouldn't have to spend a dime. Because you deserve everything you dream of in and out of foo. I hope this lil one makes you happy. You deserve the entire world. I hope you know that. ~ Rhys 💜
Rikku was a gift, so she is not for sale.
---
Helpful Links:
How To Find Stat Totals
My Old Fotos
Profile Picture [Made by Victoyria]
Search Thread | Est. 8/29/19
In Progress – Kennel Thread
Pet Profile Colors
Owned by LoveClub